How's everyone doing and I am back in the blogs but this time it's different as It's the World Cup and there's already drama like no other.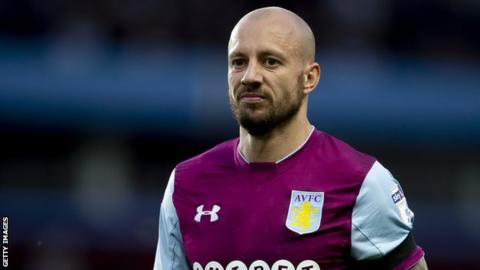 Let's start with some good news from Villa after some horrible news from the club over the last couple of weeks. Alan Hutton signs a new contract to the club which also cut's his wages as well due to our financial problem at the moment. In my opinion Alan Hutton was washed up at Villa before Steve Bruce came in but over last season and the season that's finish, he's been the hard working footballer in our dressing room, he gives everything for that Villa shirt and to see him stay is phenomenal. As for Villa I don't really care about what happen's because I don't think we will do well and Steve Bruce I'm not behind him and he should of left to Leeds but we are stuck with him.
Now the World Cup and it all kicked of with Russia (the host) smashing Saudi Arabia 5-0. I was actually so surprised considering that Russia never really play attractive football but in this game they blew me away. Gazinskiy scored to make it 1-0 the Cheryshev scored a brilliant second goal when he sent two defenders to the show and smashes it. Dzyuba made it 3-0 with a brillaint header then Cheryshev scored a fantastic Trevela shot into the top corner, and it was topped off when Golovin scored a free kick to make it 5-0 and for Saudi Arabia it could of been 6 or 7-0, it was embarrassing defending. That gives the host so much confidence going in to the game against Egypt as they lost to Uruguay 1-0 with Jose Gimenez with a bullet header in the 90th minute that reduces Mo Salah to tears.

Finally let's move on to the biggest game of the World Cup so far with Portugal against Spain. It started well when Ronaldo was tripped in the box by Nacho and then Ronaldo makes it 1-0 with De Gea no chance. Then Busquets log ball up to Diego Costa who uses his strength well and he somehow got it in with a brilliant low shot to make it 1-1. Portugal took the lead again when Ronaldo's low shot which De Gea spilled the it was 2-1, shocking from his standard as he is the best keeper in the world especially. Second half kicked off and Spain made it 2-2 as Diego Costa was in the right place as the confident is in the veins of the Spanish striker. Then suddenly, Spain took the lead when Nacho Fernandez when he turn from zero to hero, as he scored on the half volley and it curled in the back of the net and it was like Roberto Carlos in his prime. At this point I felt there's no way back for Portugal as they win a free and who was their to make it 3-3 Cristiano Ronaldo who's trademark free-kick which made De Gea stood still like a statue and they manage to grab a point. 
For the first two games of the World Cup it's been some brilliant goals, drama and celebrations and there is going to be more dram in the coming days.
If you love this kind of blog then make sure you like a follow for more football madness.