It's typical Villa when us fans like myself who get overly excited because we was winning 7 games in a row and then we get brought down to earth from this result.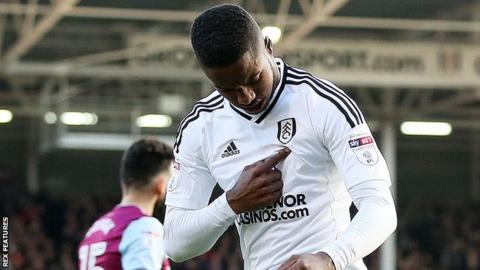 I knew we would struggle against Fulham as they were in tremendous form as now they are 10 games unbeaten and they play brilliant football. The team selection was wrong and I feel that Bjarnason was pushed to the left after he was performing really well as a defensive midfielder. I thought Tuanzebe was not too bad as he did really well for his first start, but I'm not gonna blame as he's young and he's learning the game which is good. The first half for Villa was actually alright like we did get caught out by how quick Fulham can be on the counter attack, but it was signs that we keep it tight and defend against solid teams like Fulham or any team in the Premier League.
Second half starts and to be honest they deserved it when they got the first goal when a low cross comes in and their Top scorer Ryan Sessengon who's only 17 who was unmarked from Tuanzebe and he  slotted it into the bottom corner. It got worse when Sam Johnstone who had a poor game today and he's been one of our best players this season who's free kick went straight to Ayite who was 30 or 40 yards out and scores an unbelievable goal that made Fulham fans went mental and made us feel disgusted.
Let's not dwell on this result as it was the first lost in 2018 and we go to Preston on Tuesday and give the home fans something back after that performance at Craven Cottage. Let's get back in the race for promotion spot and we will welcome teams at Villa Park to not for them to perform, but to show that we are a Premier League club UTV!!
If you enjoy this then make sure you like and follow and hope Tuesday will be a better result.